Florence Nightingale
Children in Key Stage 1 have been learning all about Florence Nightingale as part of their history topic this term. They have enjoyed watching videos of her tending to the wounded soldiers during the Crimea War.
For their school trip they went to meet Florence at Norwich Castle Museum. The children were very impressed by the castle as they walked up to the entrance.
Learning how to apply a bandage.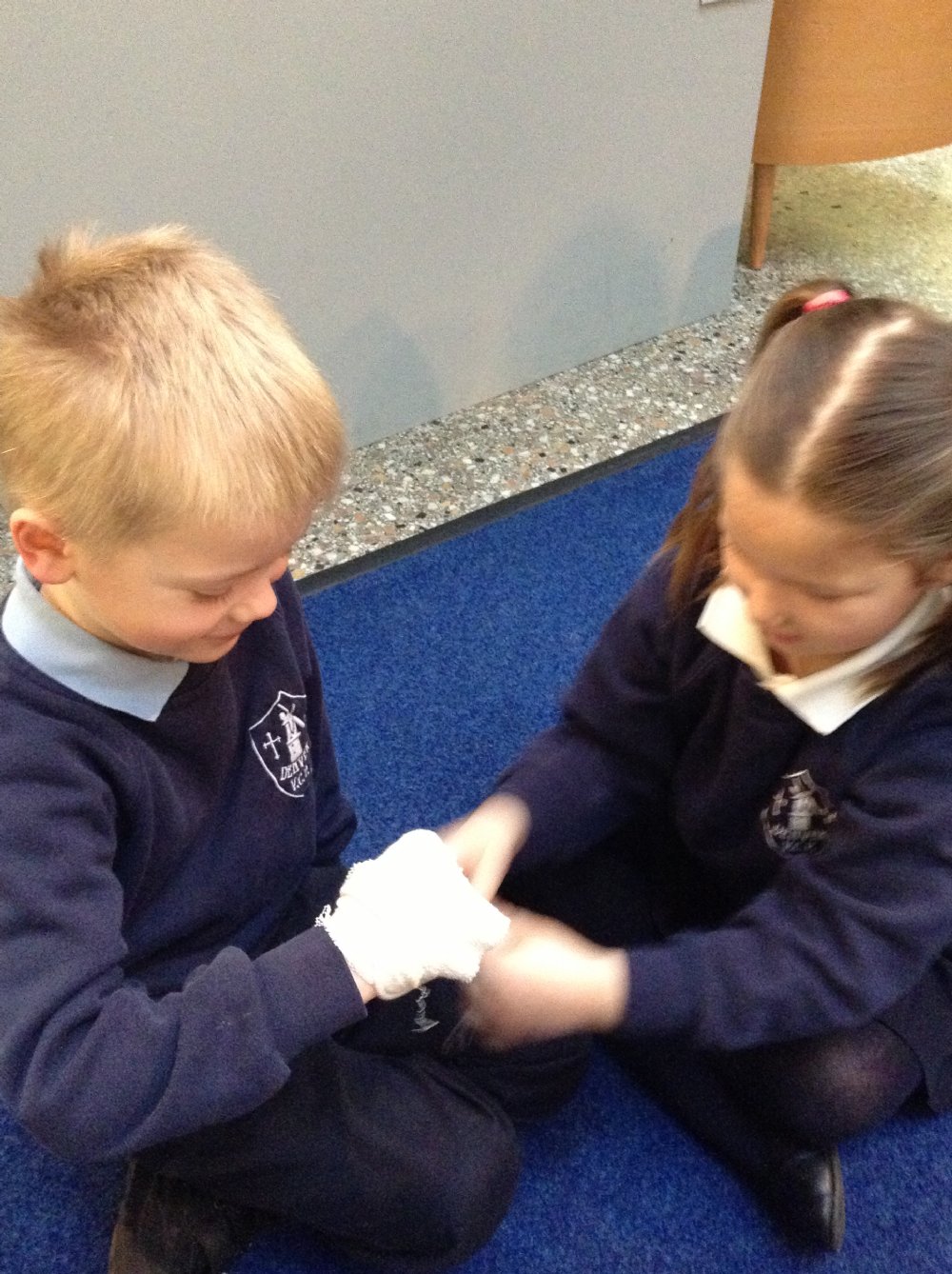 They have learnt all about the differences she has made in hospitals and how lucky we are today that we are able to go to clean hospitals and have healthy food and comfortable beds in which to sleep.
The children meet Florence Nightingale.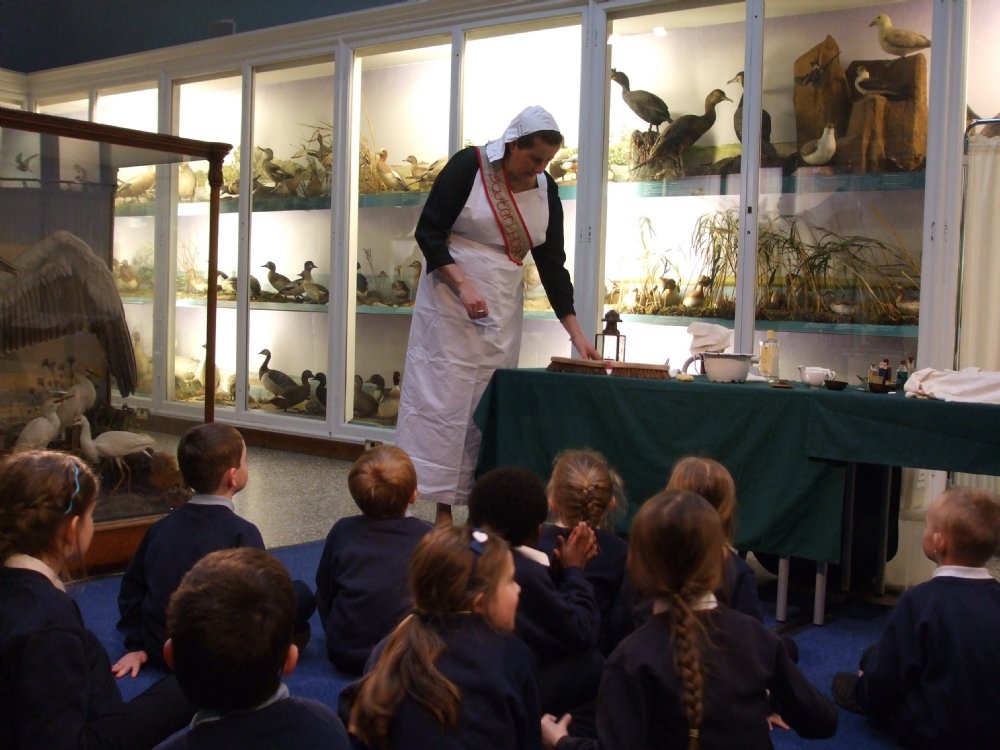 They bandaged each other's
stump
while Florence explained that many of the soldiers would have lost a hand or an arm or even their legs.
They had the opportunity to talk with her and learn a little more about her life. They handled some of the artefacts from the period and tried to guess what they may have been used for.
They all made a lantern to remind themselves that she was known as the Lady with the Lamp which they brought back to school.
The trip was funded by Friends of Denver School and we would like to thank them for their support.
All the children had a wonderful time and were a credit to the school.
Lantern making required lots of concentration!!