School Games Festival 2015
On 17th July 2015 we held our first ever School Games festival.
The event started with an opening ceremony and then progressed onto a carousel of sporting events which all the children, from Reception to Y4, could participate in. The children were all competing in their teams (red, white and blue). Scores were taken from each event and added together to get an overall winning team.
The stations in the carousel were: ten pin bowling, tri golf ( both chipping and putting), an assault course and a target throw. At the end of all the events the children participated in a relay race in their team colours.
The children in Y5 planned and organised the event to develop their leadership skills. They choreographed a dance to perform in the opening ceremony and they also sang 'Rule the World'. They led the different stations and recorded the scores. They did an excellent job and should feel very proud of themselves.
Each child made a flag to celebrate different cultures. These linked with countries the children had been studying in other curriculum areas. These were all waved during the opening ceremony.
All the children thoroughly enjoyed participating and demonstrated excellent sportsmanship, encouraging others.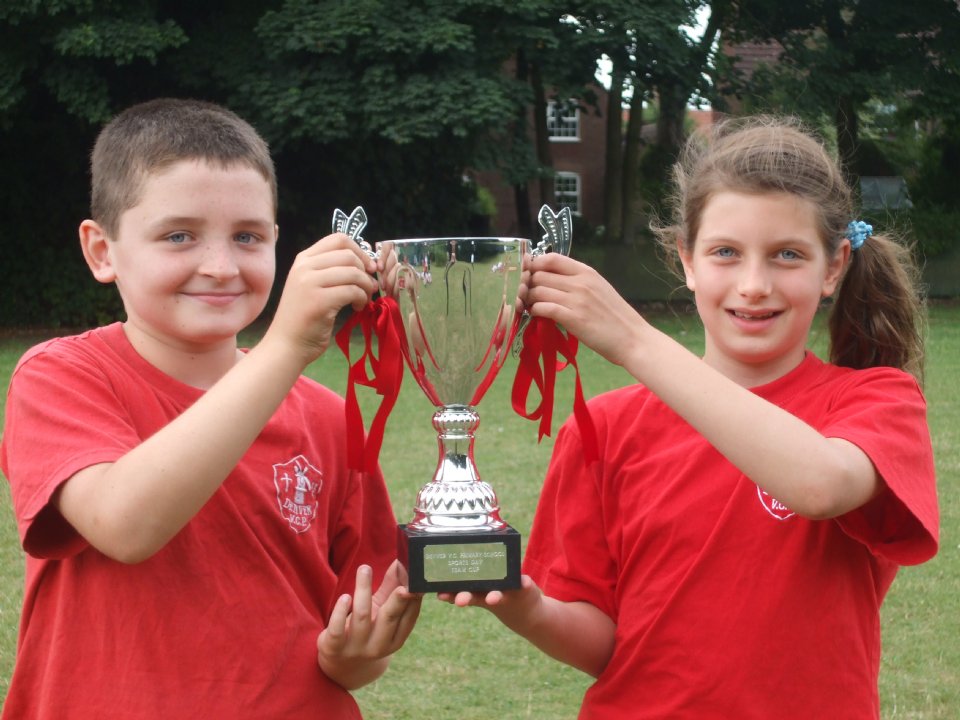 The red team were the overall winners. The Y5 team leaders were presented with the trophy and then they completed a lap of honour around the field. All members of the red team were then presented with a certificate in our celebration assembly. Well done to all who participated!