The Dodgeball Tournament
On the 15th October 2015 10 members of class 4 went to Lynnsport to take part in a dodgeball tournament. It took about 30 minutes to get there and when we did we were nervous but excited. We went with Miss Cronin.
There were lots of schools there including Hilcrest, Hilgay, Dersingham 1, Dersingham 2 and what we called 'The Turkey's'.
On our first match we were all quite nervous as we weren't too sure how to play, but surprisingly we beat them by getting more people off their team than they did ours. We beat them 4-2.
We were only allowed to have 6 people on our team at a time, but if the other team threw the ball and we caught it that person was out. At the same time one of our players who may have been caught was allowed to come back on. It is a very fast paced thrilling game to play.
We did very well for the next few matches and we played lots of schools. The first match we lost was against Hillcrest and they played really well. We caught out the whole team in three of our matches. It was extremely good fun and everyone enjoyed it.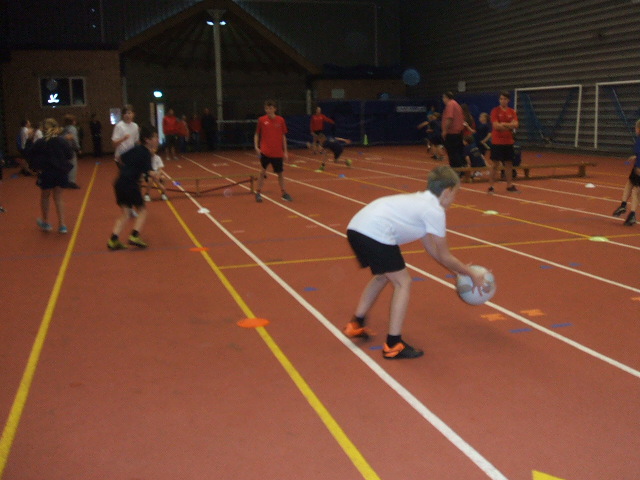 It was getting close to the end of the tournament and we still had only lost 1 match. But when we only had 2 matches left we heard the news that we had to go back to school because the bus driver had a school run. This made us very sad. We had been told that the competition would finish at 2:30, but unfortunately we had to leave so we could get back to school on time.
On the way back on the bus everybody felt crestfallen but after a while everybody got over it except from Dillan and Reece. When we got back to school everybody was in assembly so we crept into the classroom. When we got into the classroom everybody felt very tired and we surprised the rest of the class.
And that was the dodgeball tournament.
By Reece and Dillan