Norfolk Library Service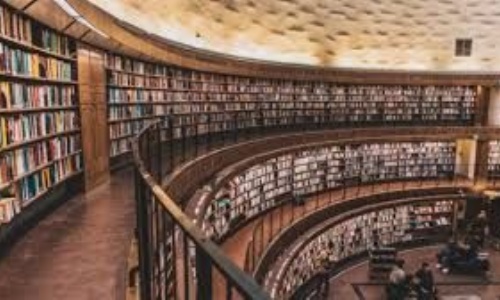 A message from Norfolk Library Service during lockdown
All Norfolk Library branches closed on Thursday November 5th as part of the second lockdown. We're looking forward to being able to welcome you back in to libraries when it's safe to do so, until then, please check out what we can offer you online:
Accessing books
You can still join the library by visiting: https://norfolk.spydus.co.uk/cgi-bin/spydus.exe/MSGTRN/WPAC/LOGINB?HOMEPRMS=GENPARAMS
Your details will be sent to you by email, with a card to follow in the post.
Joining the library gives you access to a large range of audio books and eBooks for children and adults. You can download them online at norfolk.overdrive.com or using the Libby app. All e-downloads are free, and there are no reservation charges or overdue charges. If you need help to get started you can email libraries.iconnect@norfolk.gov.uk
Need so ideas to get you started? Our YouTube Channel has videos of library staff talking about their favourite books, as does the National Shelf Service Channel, created by librarians nationwide during the first lockdown. We'll be posting recommendations on our Facebook page daily to help you get inspired.
Still need help? Send us a message via Norfolk Libraries for Families and our librarian team will recommend some books for you.
Things to do
For under 5s- every week on Facebook we share a picture book story at 12pm on Mondays. The story is available all week for you to watch back, and we suggest some fun activities you can do linked to the story.
Also for younger children- we share a weekly Rhyme Time on Tuesdays at 10am on both Facebook and YouTube, with all the previous ones available online to watch too.
Our online Lego Club sets you a new challenge every other Wednesday at 4.30pm and the next new challenge will be on Wednesday 18th November. You can check out our past challenge videos too on Facebook.
Saturday morning story club begins on November 21st. Each week, we'll share a new chapter of a festive tale. Keep an eye on our Facebook page for updates.
Our Zoom storywriters club is for children 8-11 to chat about story ideas and writing and meets every Friday at 4.15pm. If your child would like to join please contact libraries.iconnect@norfolk.gov.uk
We're adding new code clubs for children aged 8-11. If you'd like to register your interested please contact libraries.iconnect@norfolk.gov.uk