FenSong - Performing Arts, Drama, Music, Singing and Signing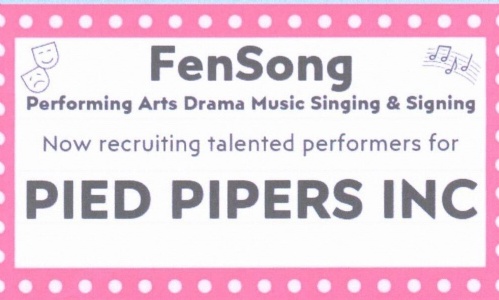 FenSong is a FREE performing arts group run by professionally trained teaches and performers offering a wide range of performance skills. .
Join us for Fun and Friendship whilst dipping your toe into the performing arts world.
FenSong is open to everyone aged 5+. We meet on Wednesdays from 5.30pm - 7pm and Saturdays from 10am to 12noon and 12.30pm to 2pm at Downham Market Methodist Church Hall.
For more information please contact us via our Facebook page or via email: catemarkwell@yahoo.co.uk