Class 1 and Class 2 Visit Pizza Express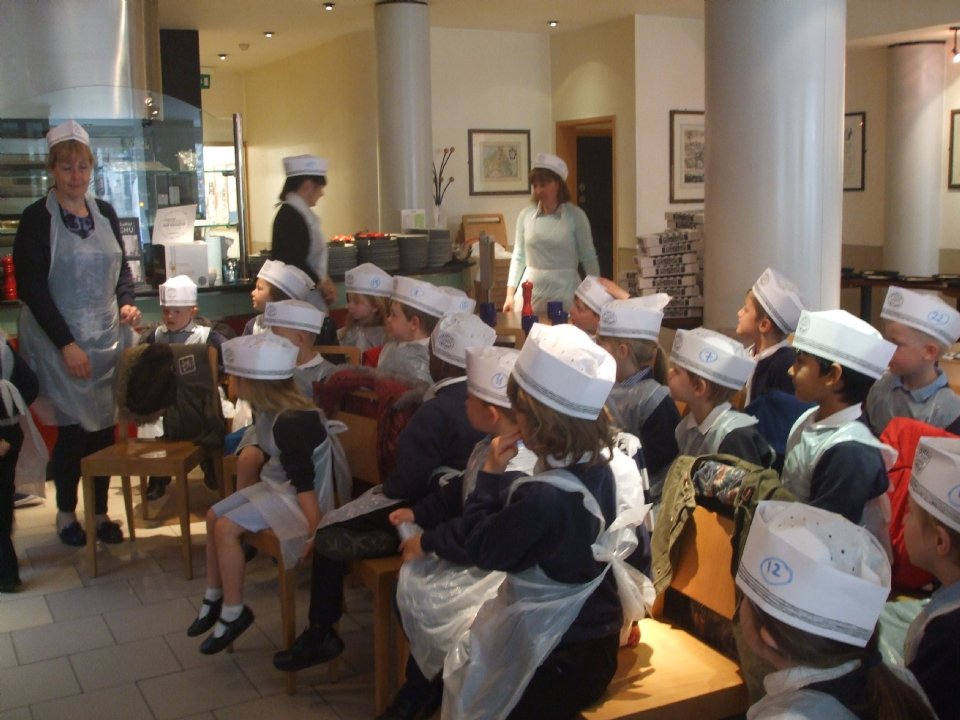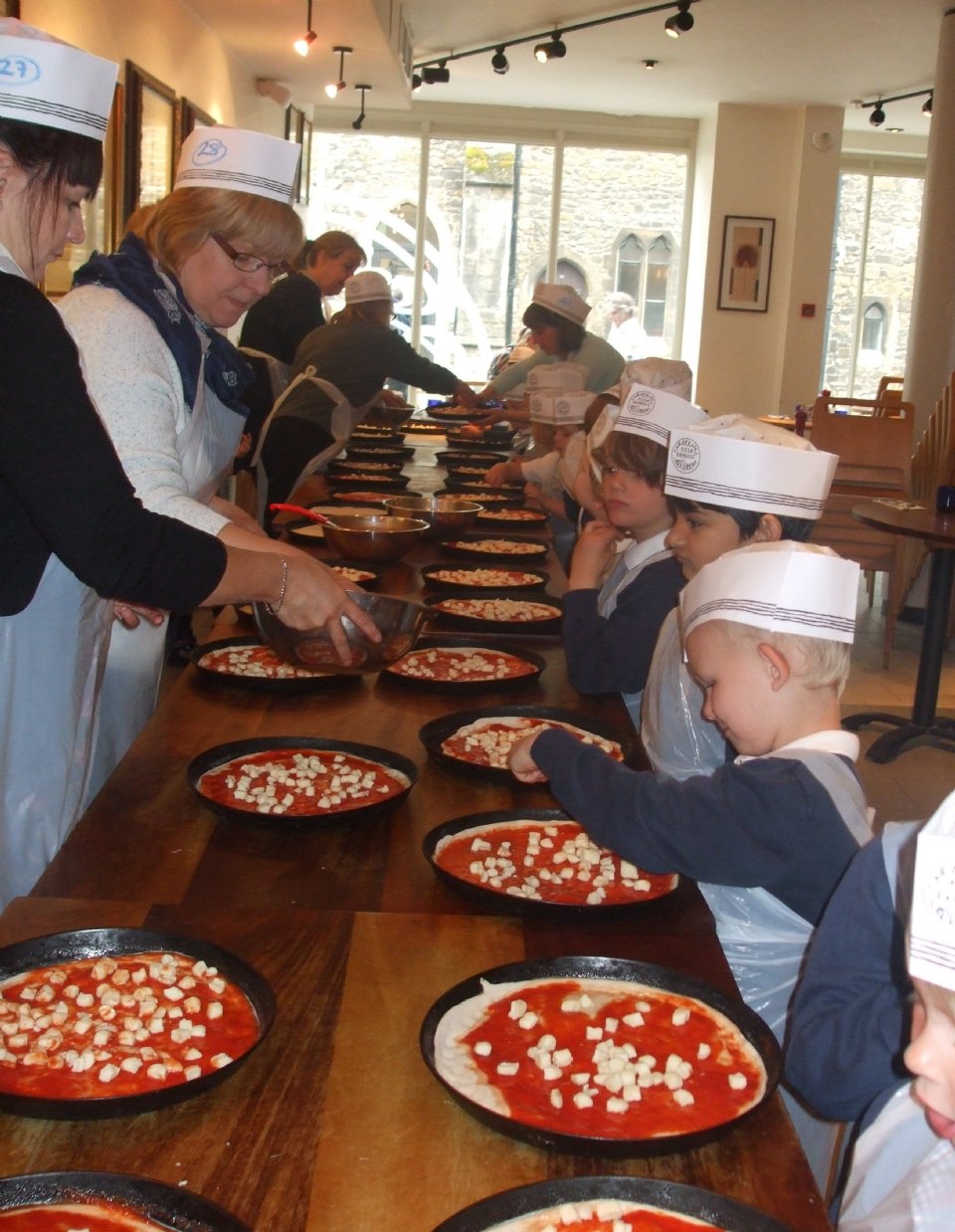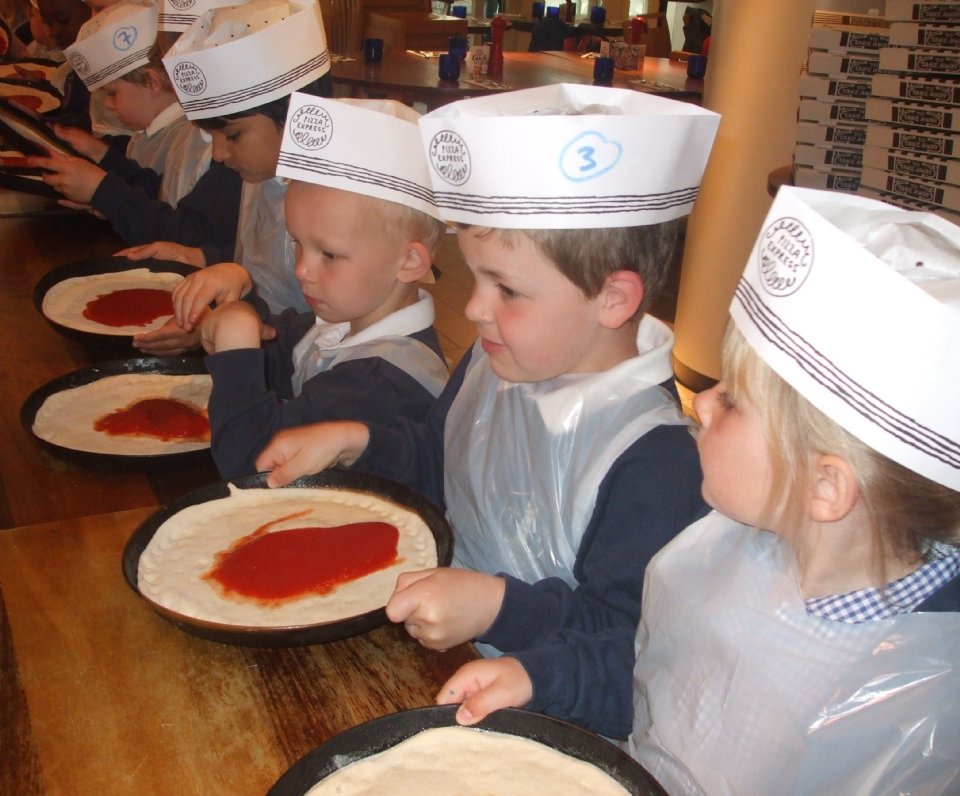 On Tuesday 21st April Class 2 children went to Pizza Express to make pizzas for both Class 1 and Class 2 to share. Whilst Class 2 was out, the Class 1 children prepared a healthy salad to accompany the pizza. The children chopped up vegetables and fruit to make their salad and discussed where the produce grows. The children enjoyed sharing and eating the food they had made.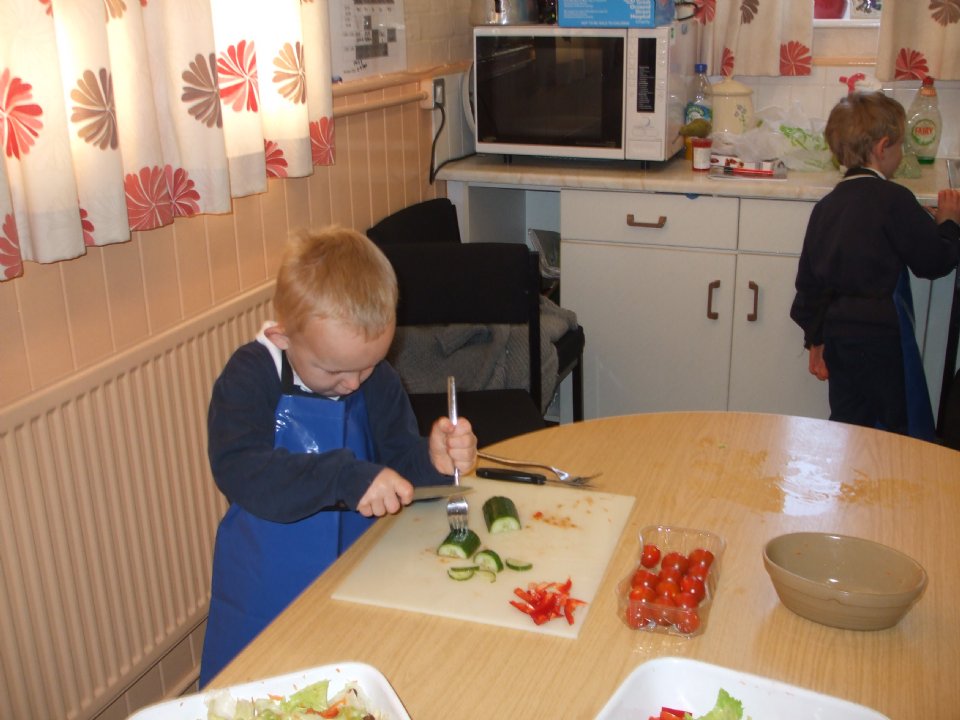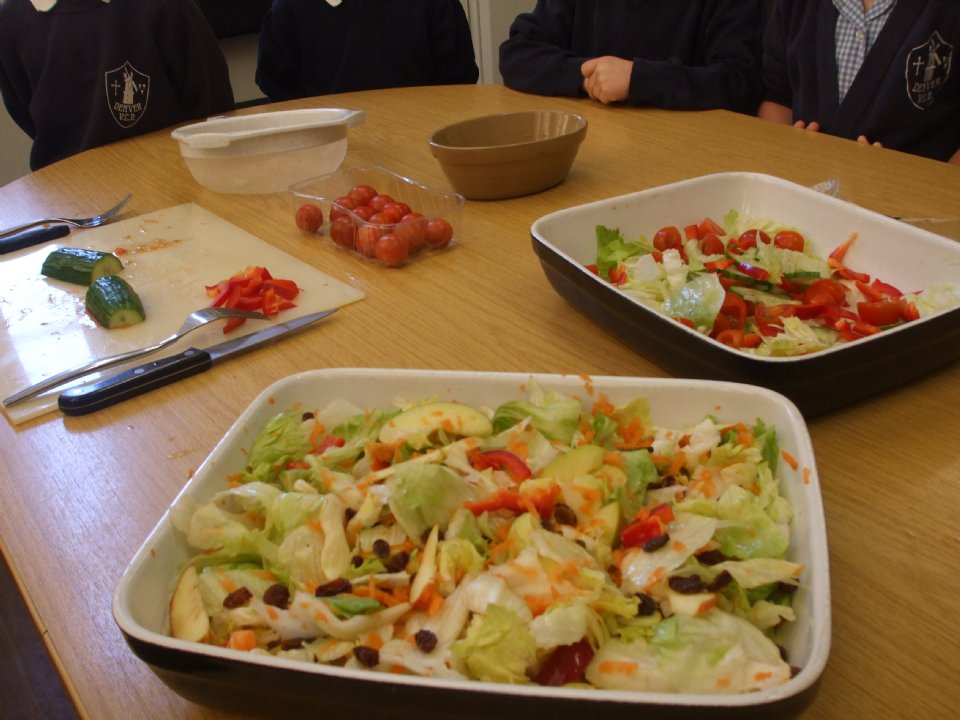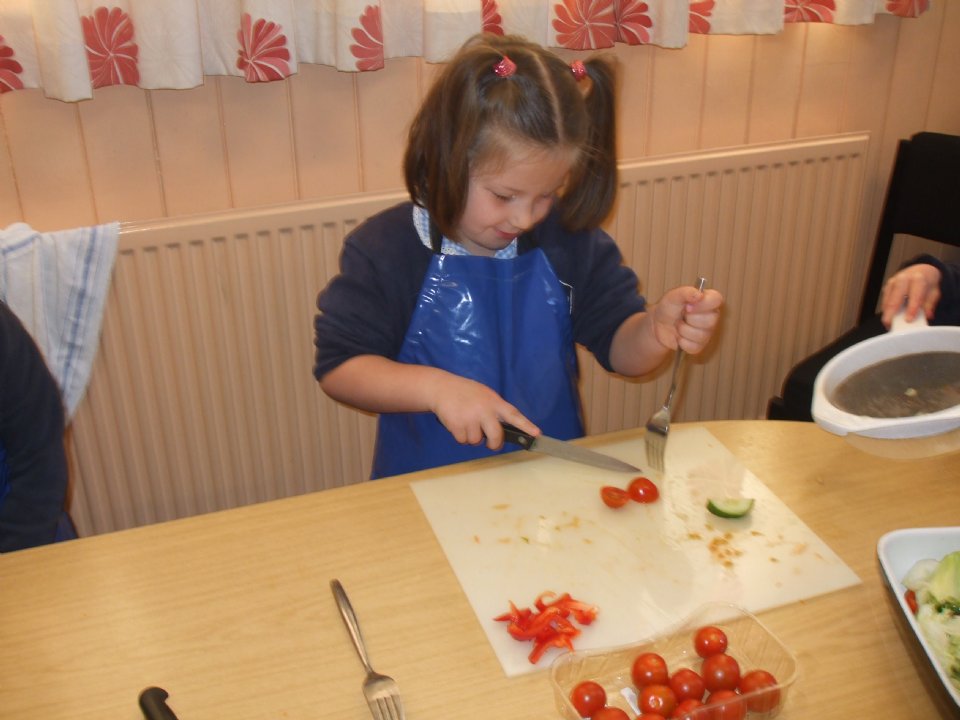 On Tuesday 5th May it was the turn of the children in Class 1 to visit Pizza Express in Ely. As always the children enjoyed their coach trip to their destination. Once at Pizza Express, the children met the manger and team and then set about their first important task – washing their hands. Next they got their aprons and hats on and they were ready to make their pizzas. The children made delicious Margherita pizzas.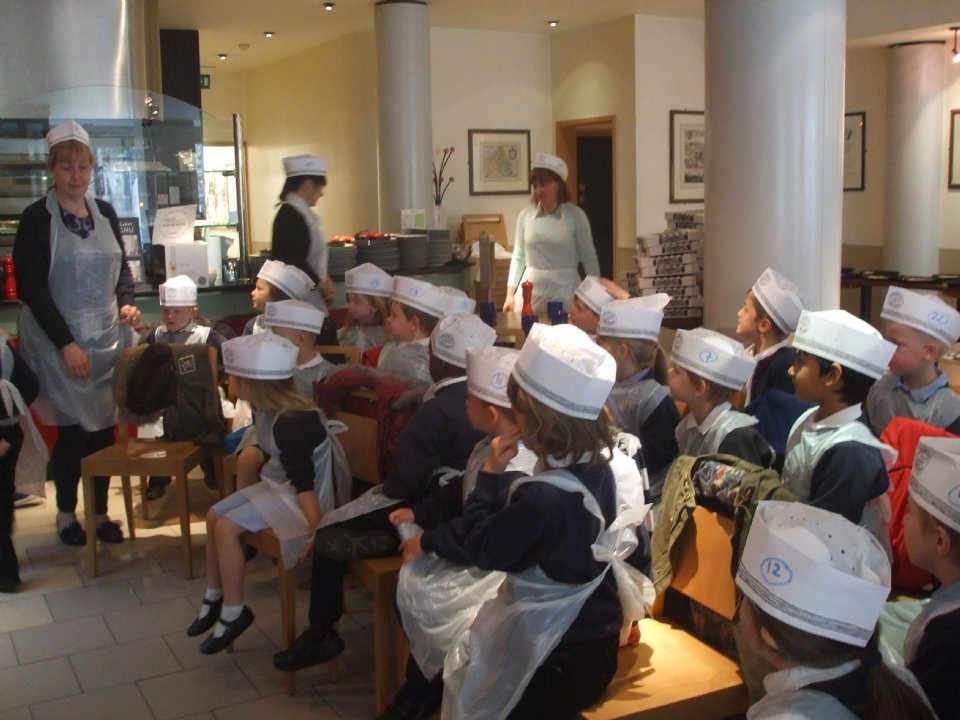 The children got to taste some pizza toppings: mushrooms, tomatoes, olives, pepper and mozzarella cheese. The mozzarella cheese was by far the most popular ingredient in a pizza. The children also found out lots of facts about the produce, such as, that the largest olives are called donkey olives and the smallest olives are called bullet olives.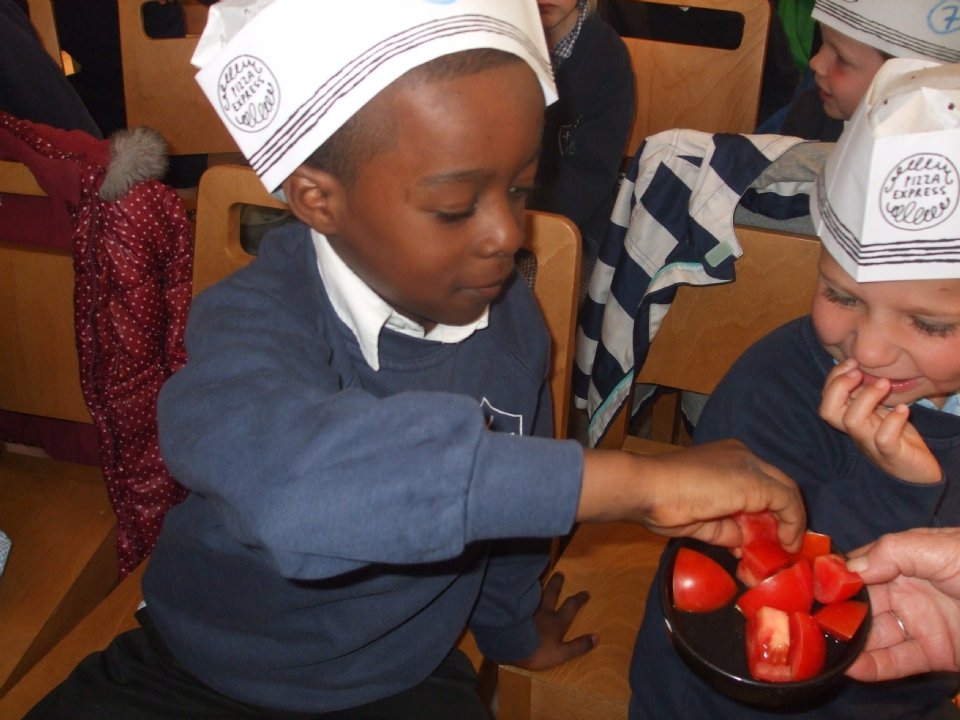 At the end of their visit, the children were presented with a Junior Pizzaiolo Certificate for taking part and they got to take their pizzas back to school to share.
That afternoon many of the children also made their own paper pizza with a variety of toppings.
Thanks go to the Friends of Denver School for financing the coach trips to Pizza Express.