Puppets
Class 1 learned about different types of puppets and, having read the stories 'The Frog Prince' and 'Cinderella', planned and designed a puppet of one of the characters.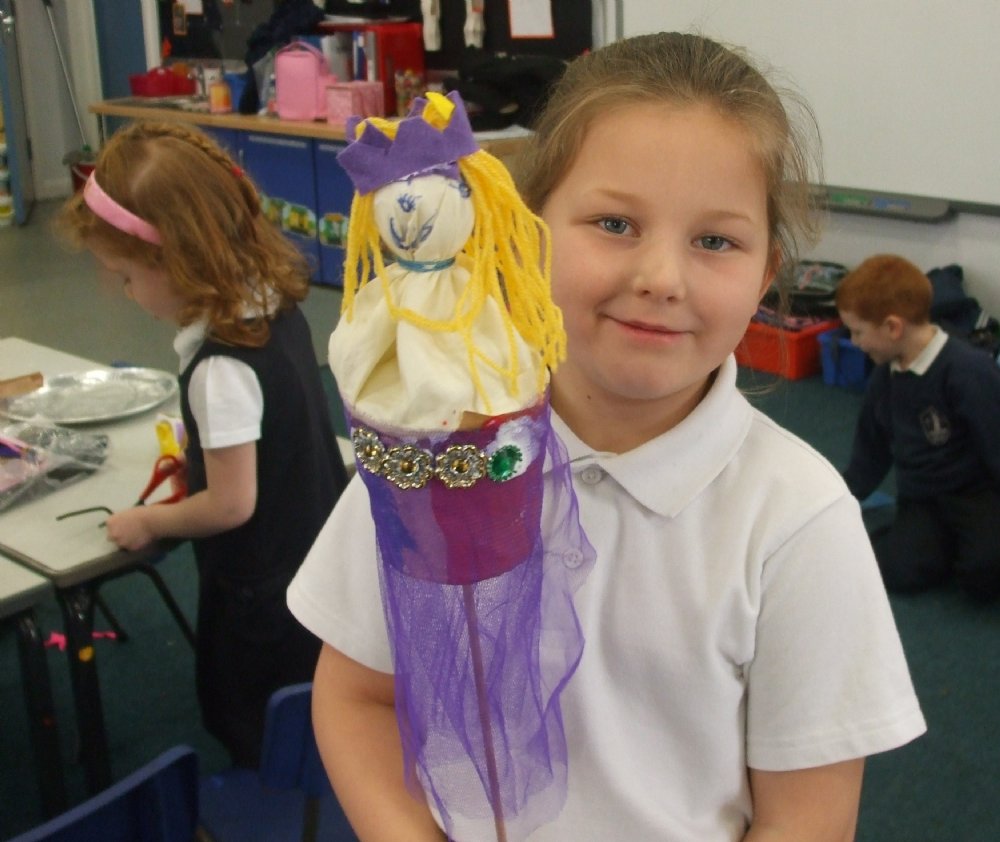 Year R made hand puppets and Year 1 made pop up puppets concentrating on how the materials would be successfully joined.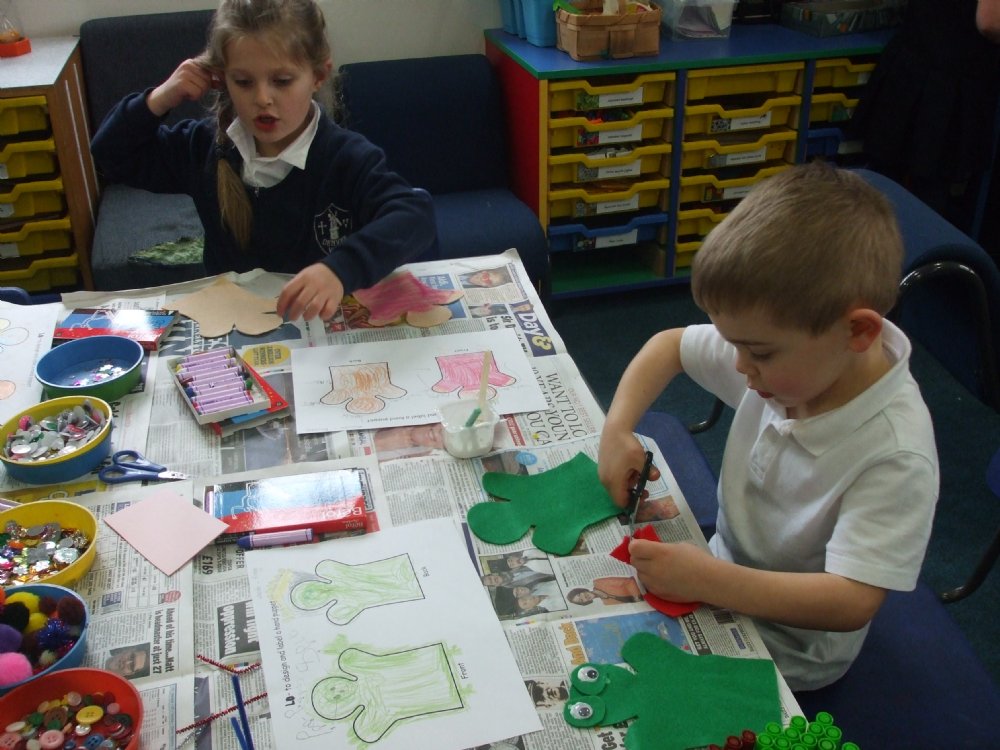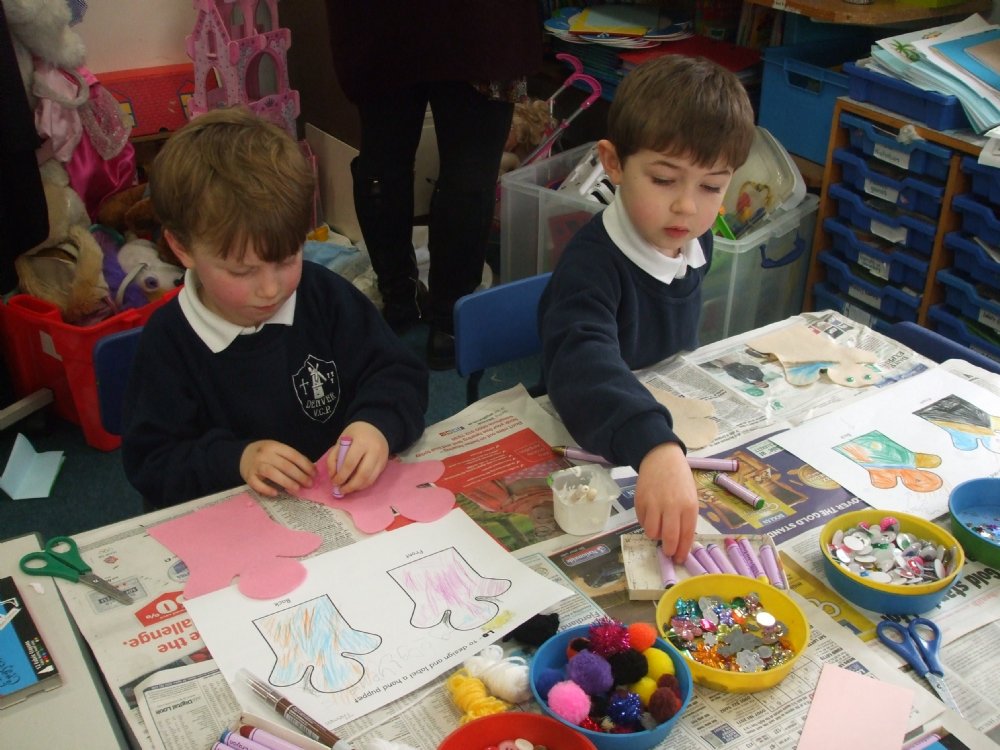 The children had fun bringing their puppets into school from home and experimenting with a shadow puppet theatre.